1. Hot Tub Surface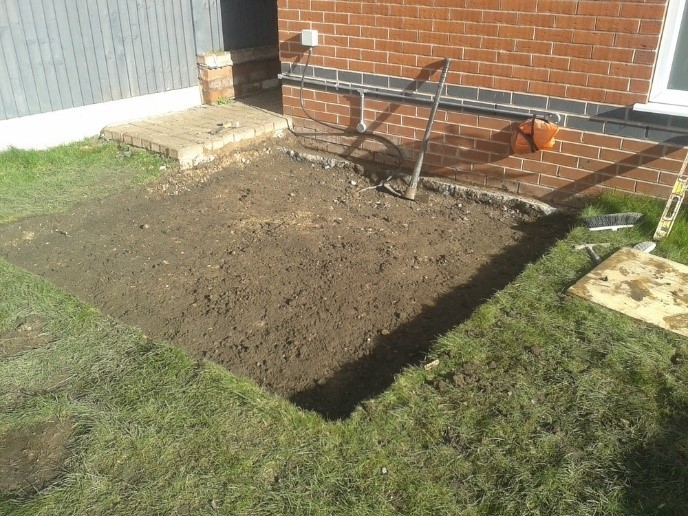 We recommend a flat concrete base which is 10-15 cm deep, please remember the dry weight of an average hot tub design is
350 to 400 kilo and therefore after water, the weight will be near to 2 tonnes.

2. Prepare your Electrical Supply
All our Plug & Play Hot Tubs come supplied with 2-3 metres of cable and a UK Plug, these are 13amp which require an
outdoor waterproof socket with RCD protection. The 32 amp Hot Tubs and over are not supplied with any electrical cabling
this will need to be supplied and installed by a fully qualified electrician in order to meet building regulations.
For more details please click link and read the following article on Electrical Requirements.
3. Position of Your Hot Tub
The location of your Hot Tub is very important, please make sure that there is easy access to position once delivered.
Take a look at our Hot Tub Delivery Specifications for more information


It is also important take into consideration
(1) Being able to access to all four sides of the Hot Tub,
(2) Drainage and Power access points of the Hot Tub,
(3) Privacy, Sunlight and Shelter whilst using your Hot Tub.
4. Chemicals

Chemicals are a necessity to all Hot Tubs, there are 2 options of either Chlorine or Bromine. Most buyers tend to use a bromine
dispenser and bromine tablets as they are less intense and does not cause irritation to the skin and eyes. However, Bromine does
not work as well in hard water areas, so please contact your local chemical dealer for advice.
5. On first set-up of Hot Tub
Water level needs to be above the jets for the heater to start working, this can take 24 hours (depending on size of Hot Tub) to reach
suitable heat. Ensure Hot Tub is set to required temperature, the temperature and pumps are controlled by the Control System
(a separate link for operation of control system will be sent with purchase).

Hot Tub Maintenance Guide

1) Cleanness of Water, its recommend that you shower before entering to prolong the life cycle of the water.
Entering the Hot Tub with perfume, soap, deodorants etc. can cause the water to go cloudy.

2) Be careful when leaving and entering, ensure display panel is set to off or sleep mode,
and be extra careful that you don't slip on exiting tub whilst wet.

3) Check and clean filters regularly, its recommend that filters are removed and cleaned with water to remove dirt,
also remove and wipe behind head rests.

4) Empty the Hot Tub every 3 Months, remove all the water clean and replace.
5) Check water PH balance before entering, its advised that a PH Tester Kit is purchased prior to start-up of Hot Tub.

6) Use economy and sleep modes, these protect the Hot Tub and reduce the running costs.

7) Service, its recommended that an annual service be carried out in order to prolong the life of the Hot Tub.
Please refer to our User Guide section for lots more useful information on Hot Tub Care.
And there is also the Health Benefits!
- Less Stress
- Muscle Relaxation
- Less Symptoms of Arthritis and Back Pain
- Better Night Sleep
- Outside in the Fresh Air (even when it's cold!)act your local chemical dealer for advice.